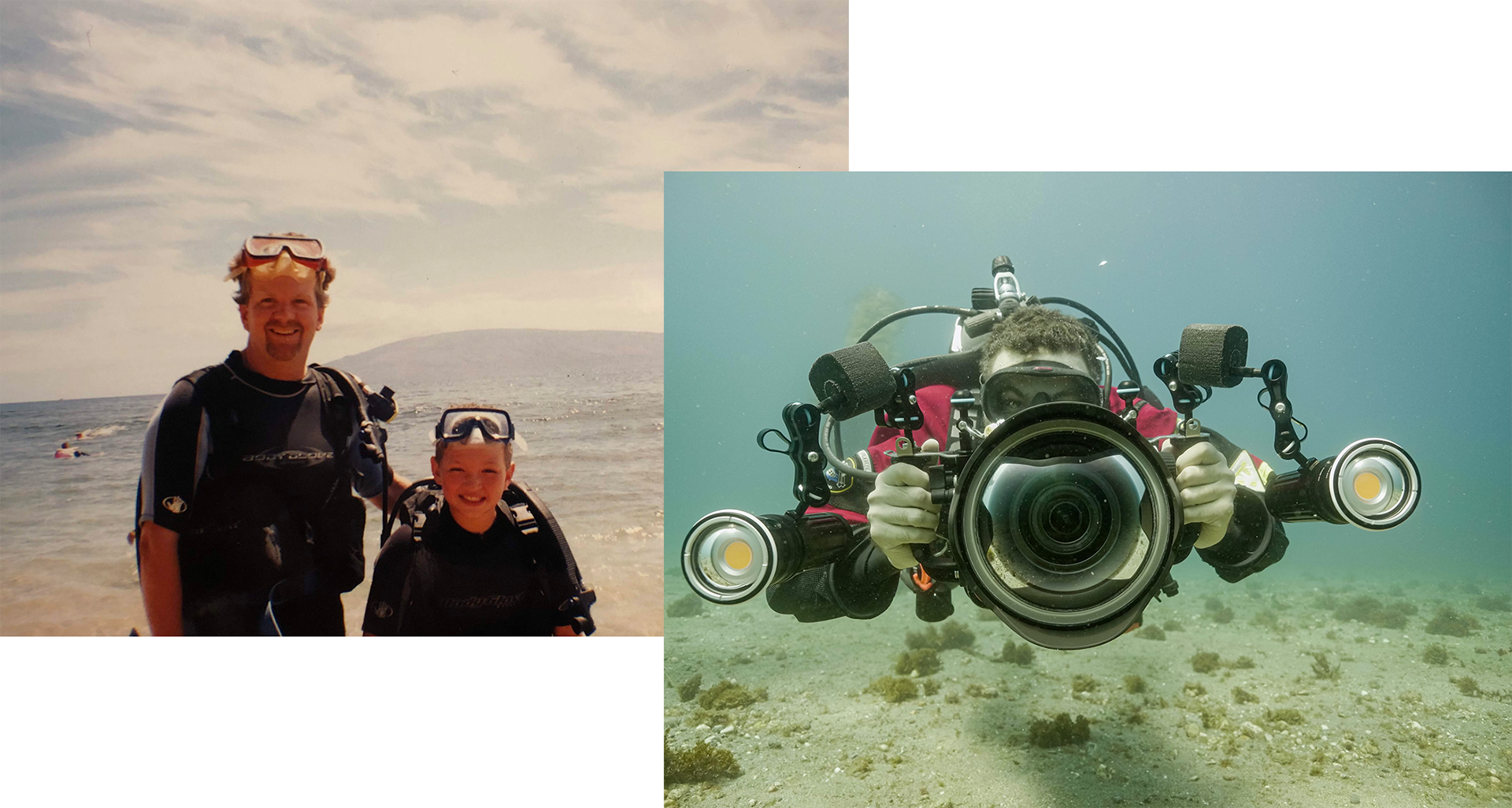 The adventure began young, getting my scuba itch when i was 10 years old in Hawaii. Since, it has transformed into a core part of my being, and eventually blossomed into the world of underwater photography. I've been very fortunate to travel the world and see the incredible beauty it has to offer. And yet, there's always so much more to see! 
I'm now based in Los Angeles, working to expand my portfolio of prints and installations in public, and eventually growing to include underwater video as well. If you would like to collaborate or ask me anything, don't hesitate to shoot me a note!
My setup has changed over the years, but I now shoot with a Canon R5C in a Nauticam housing. I sport 2x Ikelite DS-160 strobes with a Kraken 3500 WRBGU focus light for photos, and 2x Kraken mini solar flares for videos.
My favorite setup is to shoot macro. I love capturing those vibrant details that the human eye doesn't pick up in the moment. I have too many accessories to fit in a single photo…but I'll often sport a Subsee +10 diopter, SAGA magic tube, or a Marelux SOFT Pro. I check a lot of luggage on trips!
1) Buoyancy floats are an absolute must. Take the time to really dial in making your rig neutrally buoyant in the water. Especially when trying to focus on something small or when there is a lot of current, it is magnitudes more difficult if you are fighting to keep your camera from sinking or rising to the surface.
2) Get comfortable with how you transport and carry your camera to and from dive sites. Handles or ropes on the top, snap-clips to your BCD, etc. When you add all the lights and accessories, these rigs can get > 30 lbs, which is an inconvenient weight to handle over long distances unless you've planned. My personal favorite is using two snap clips where the tray handles are to clip to the front of my BCD on the d-rings.